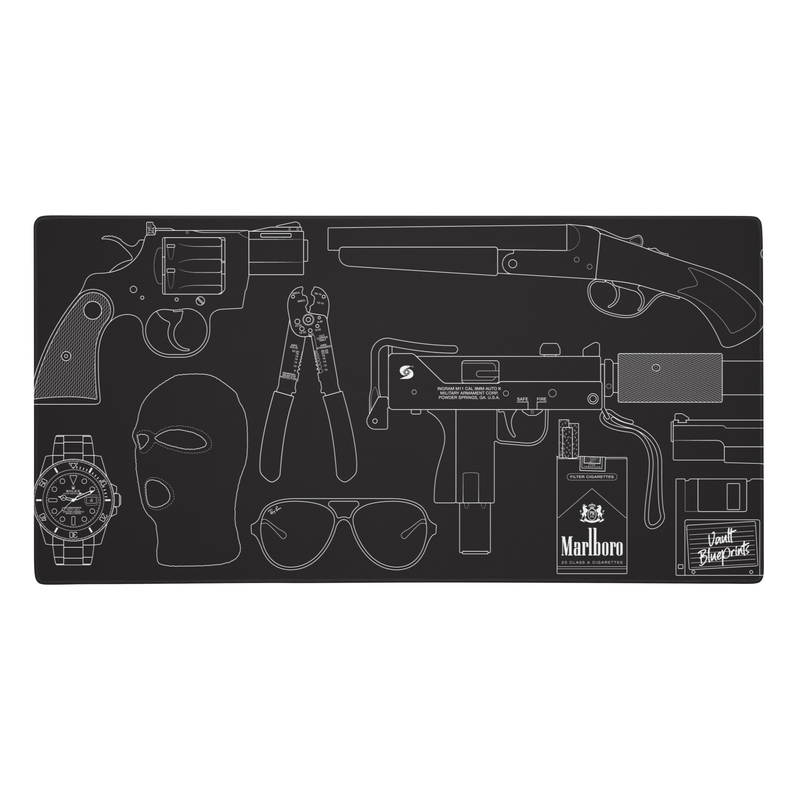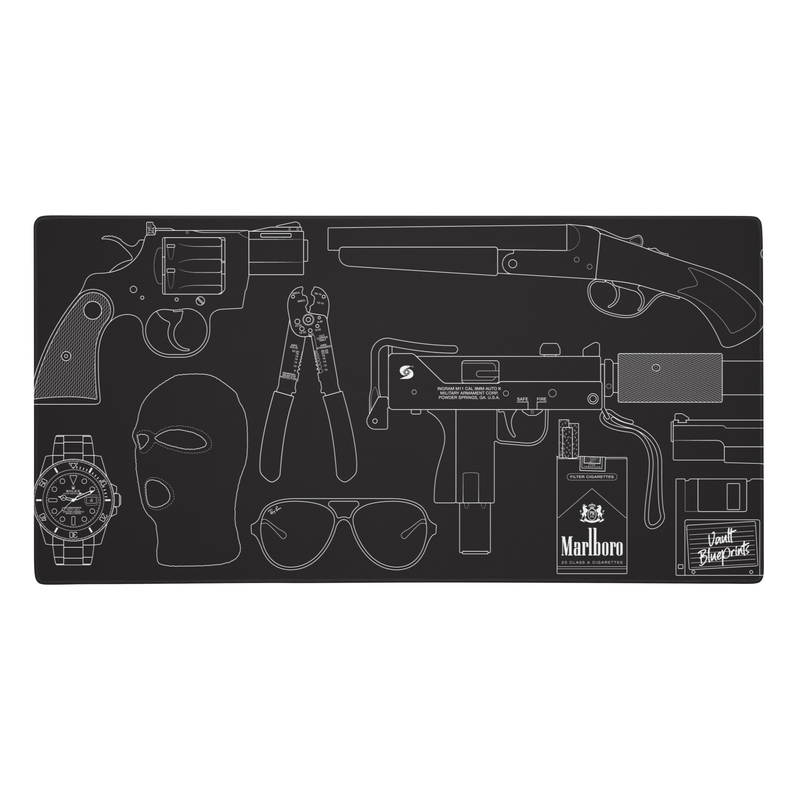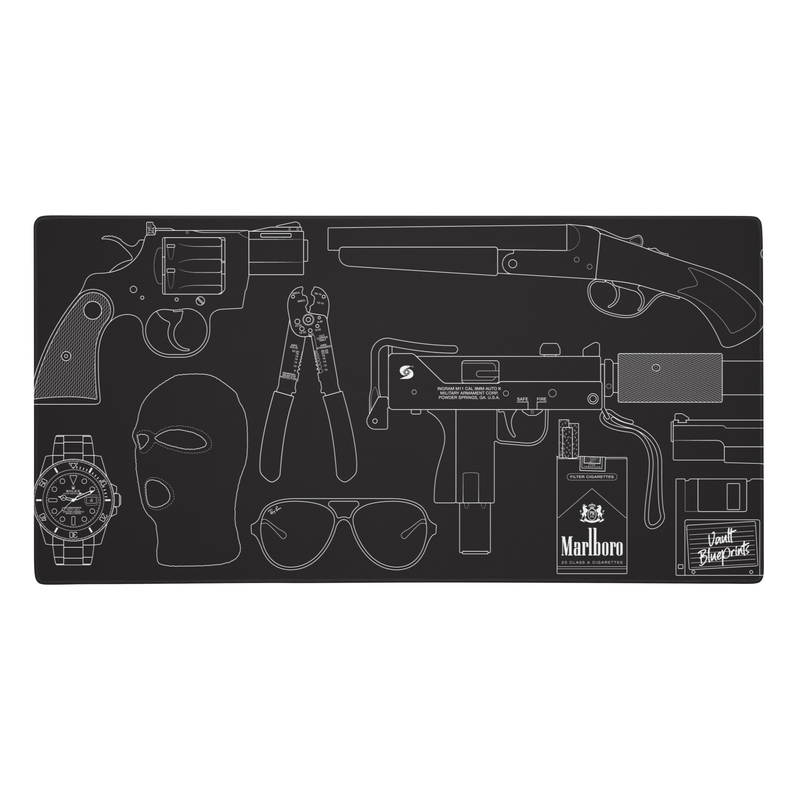 Gunsmith Mat - 80s Bank Robber
Perfect for those long 24/7 COD shipment sessions or "working on" your Glock. 
PLEASE NOTE: This product is made for you when an order is placed. Because of this, it'll often arrive in a separate package from the rest of your order (IE: It'll come after any patches you may have order).
• 100% polyester
• Rubber non-slip base
• Sizes: 36″ × 18″
• Non-slip surface
• Rounded edges