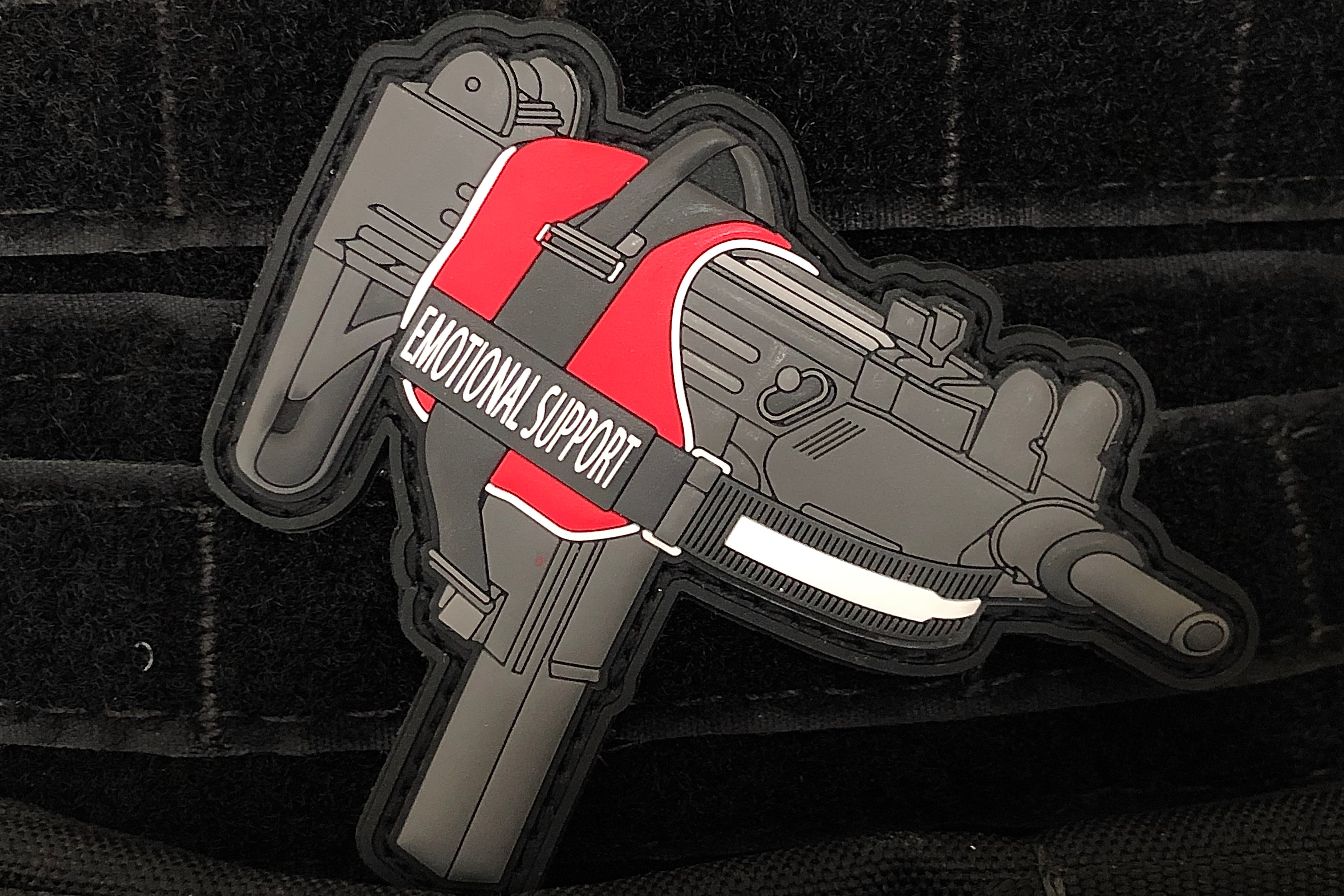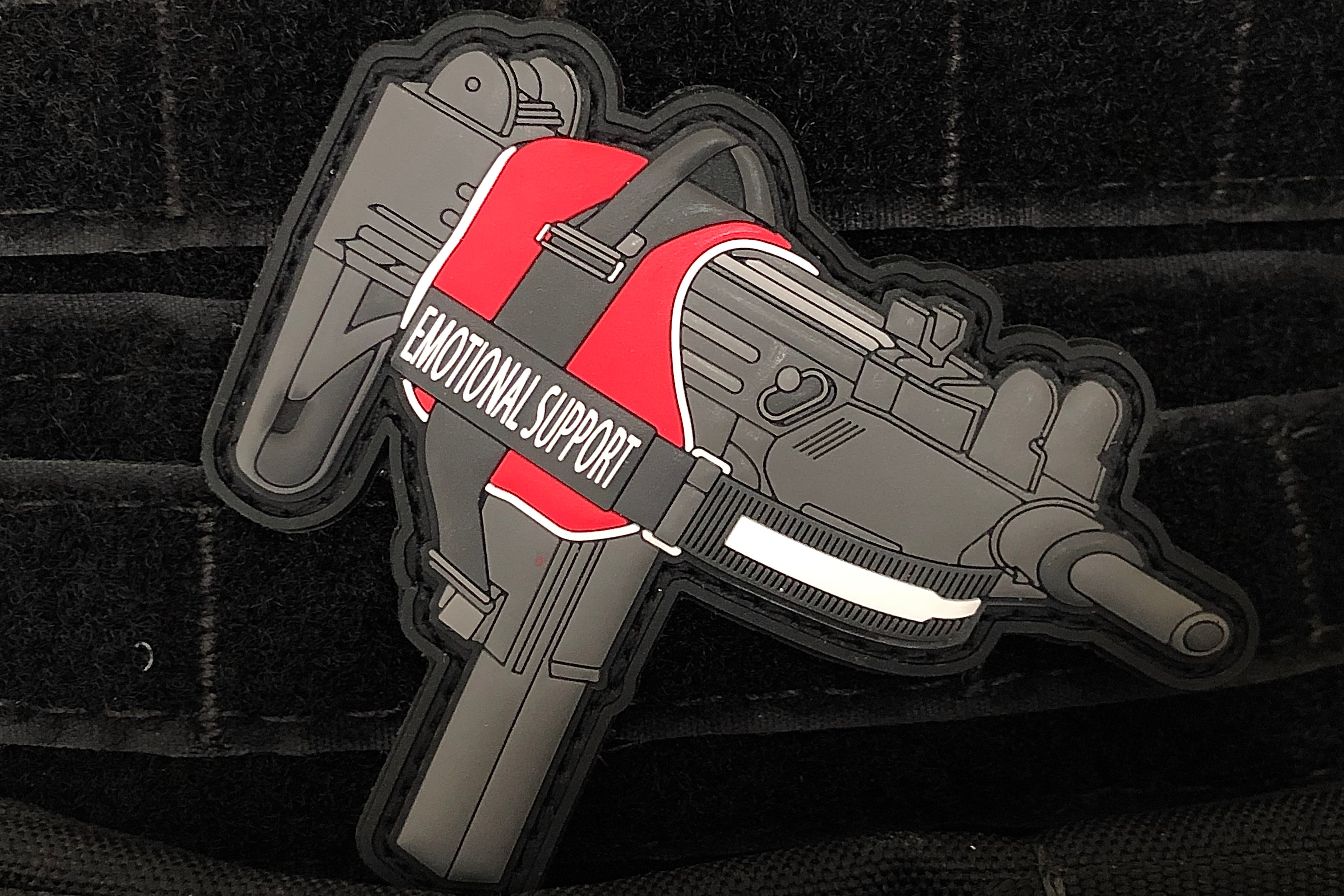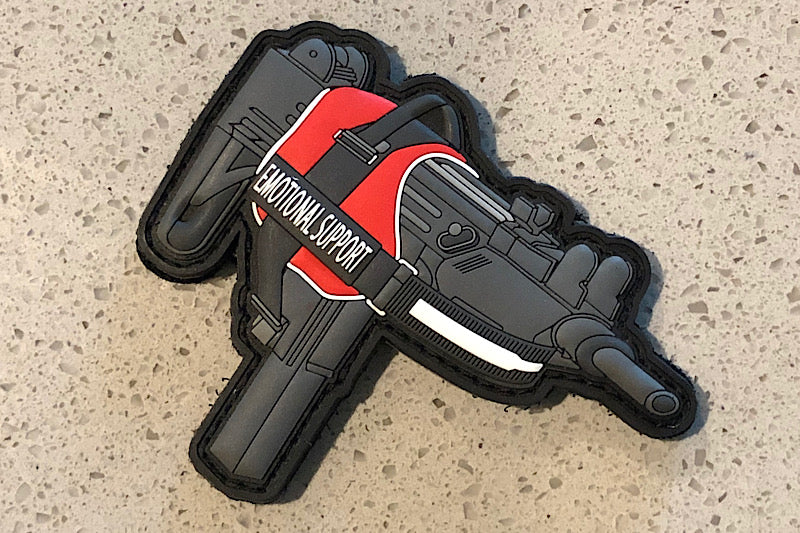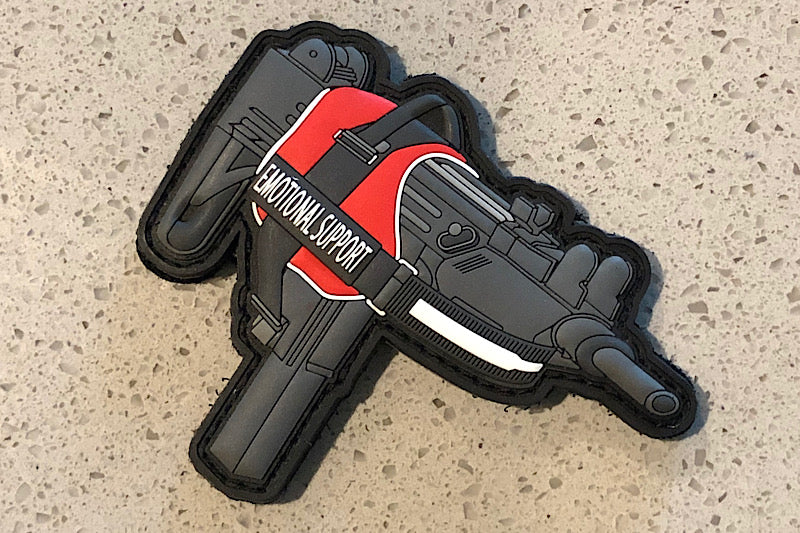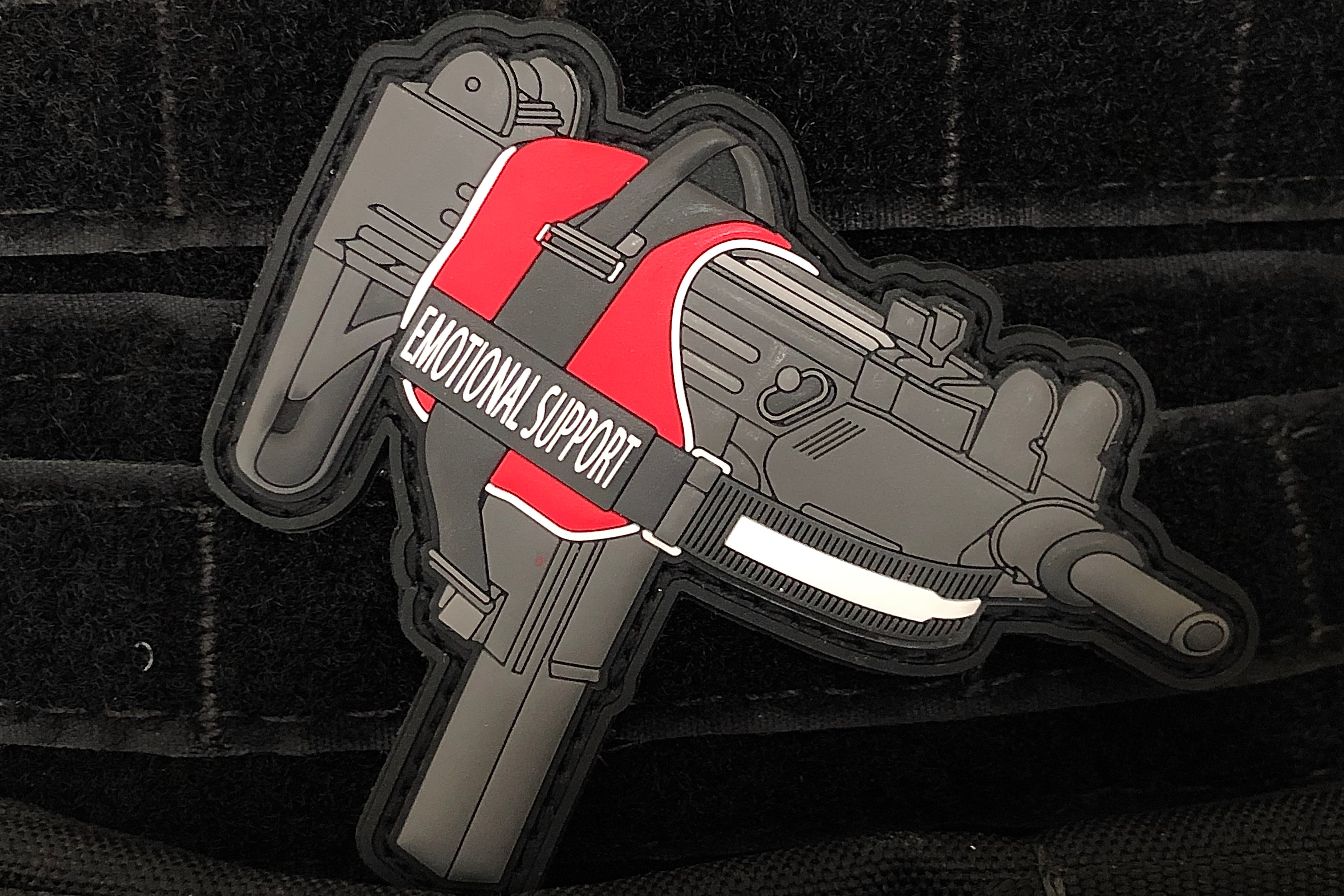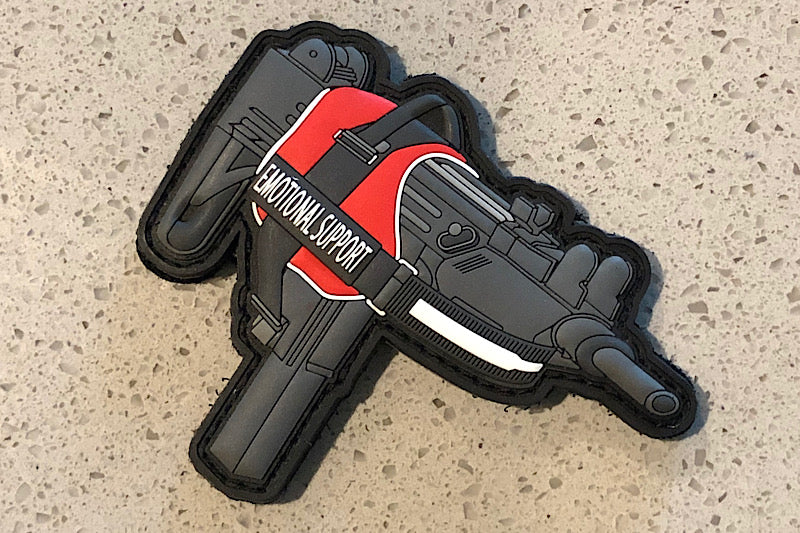 Emotional Support Uzi Morale Patch
Any firearm that provides support, well-being, comfort, or aid, to an individual through companionship, unconditional positive regard, and affection may be regarded as an emotional support firearm.[1]
Specs:
Material: Thick, 3D, PVC 
Size: I dunno, around 3". I'll update this later.
Backing: Hook/Loop Velcro Backing
References:
Von Bergen, C.W. (2015). "How to exercise your god damn rights". Administrative Issues Journal. 5 (1).