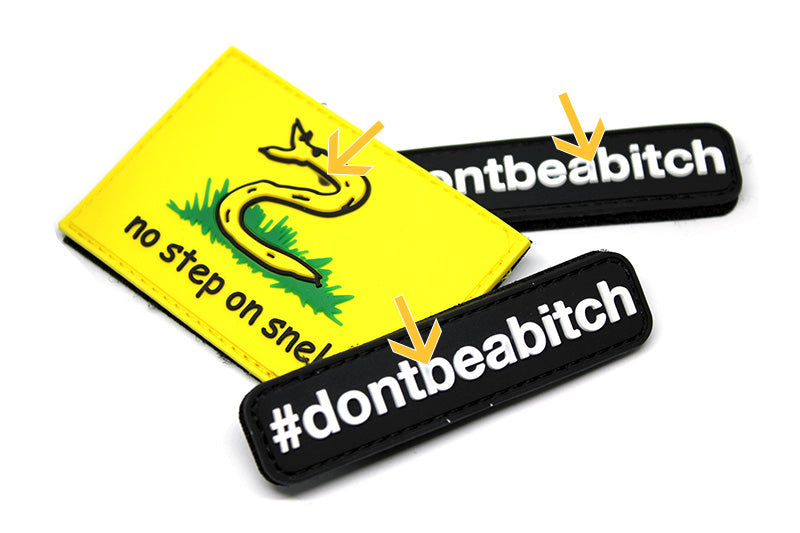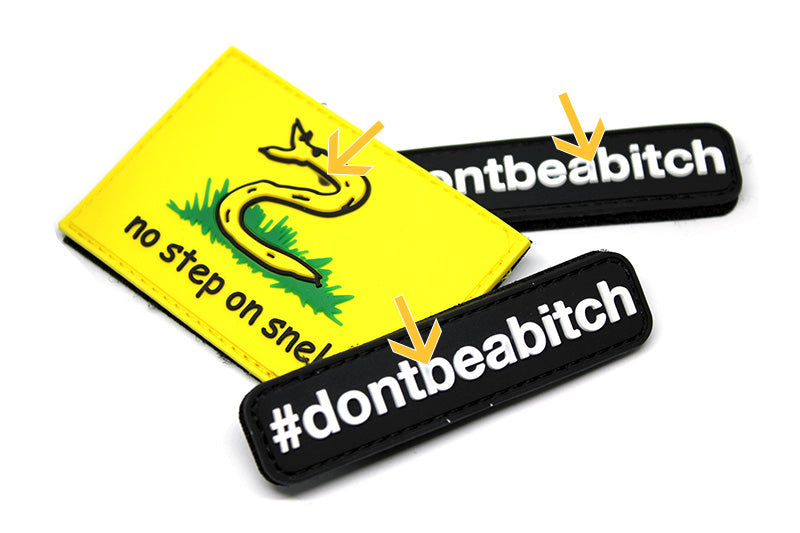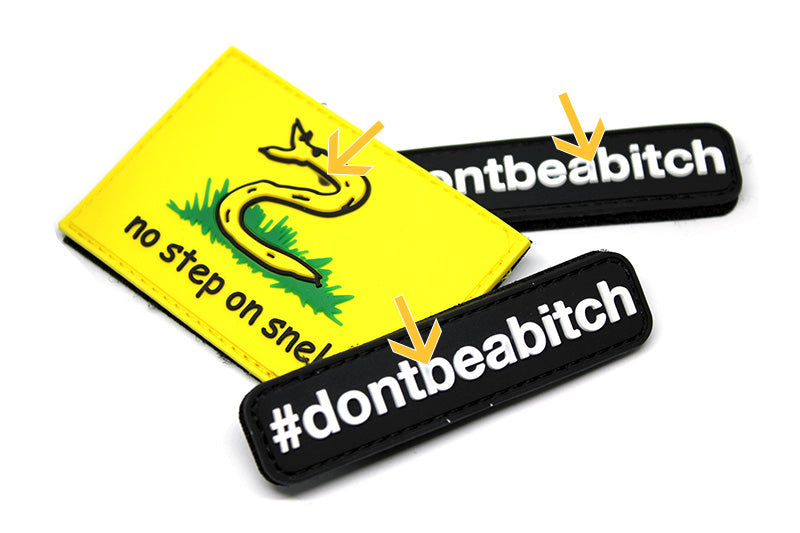 The Rejects
During the QA process we sometimes come across patches that just don't meet our standards. Instead of just sacrificing them to the patch gods we are testing the idea of selling a select few for heavily discounted rates and see if there is any interest.
Please keep in mind inventory of these patches will vary widely and what you see is what you get. The imperfections will be isolated to only color/ink related problems, meaning the size/shape/backing/material of each patch will not be effected.
Refer to the image attached to see the types of imperfections you will run across noted by the arrows.