Kentucky's new concealed carry law: Here's what you should know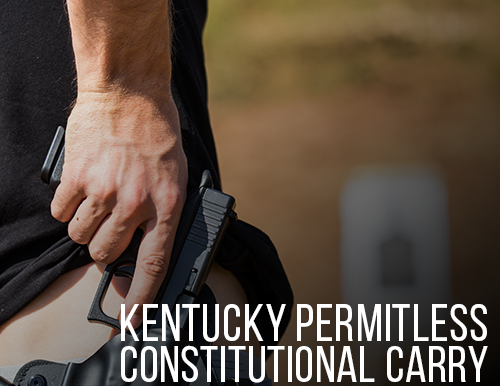 Kentucky will join more than a dozen states with a permitless concealed carry law after Gov. Matt Bevin signed the controversial piece of legislation in March.

Senate Bill 150 passed with bipartisan support — and opposition — in both the Kentucky House and Senate before arriving on the governor's desk.

The law, which goes into effect June 27, will allow eligible people to carry a concealed gun without getting a permit or completing a background check and safety training. See below for a list of where you can and can't carry a gun.

Here's what you should know about the new law.
What does the law change?

Under the newly signed law, those age 21 and older who meet legal rules for gun ownership can legally carry a concealed firearm without a permit.

It also removes an exclusion that prevented individuals from getting a permit if they owed more than a year of child support or had misdemeanor alcohol or drug convictions within three years. Anyone with a felony conviction will still be prohibited from possessing any firearms.
What doesn't change?

State law has not changed regarding where a person is allowed to have a concealed weapon.

Concealed weapons are not allowed:

    In police stations, sheriff offices, detention facilities and courthouses.
    In federally owned buildings or buildings that house federal offices.
    On private property where a sign has been posted.
Read more @ https://www.courier-journal.com/story/news/politics/ky-legislature/2019/03/12/what-know-new-kentucky-concealed-carry-law/3141601002/