Presidential candidate Rep. Swalwell unveils sweeping gun control plan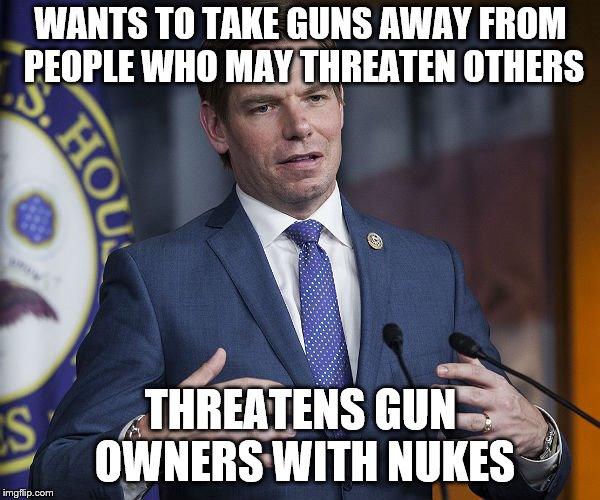 U.S. Rep. Eric Swalwell, one of the 24 Democratic candidates vying for the 2020 presidential election, unveiled his comprehensive plan for gun control last week.
With gun control among his top campaign issues, Swalwell introduced a plan that includes bans, waiting periods, storage requirements and more, his website explains in detail.
Swalwell was joined by his family and gun violence victims at a rally in Fairfax, Va. in front of the National Rifle Association head office on June 17 to unveil the plan.
On his website, Swalwell asserts that guns are designed for killing and contribute to the rates of murder, suicide, and general gun violence. He says gun violence can only be stopped by voting in a president who puts "gun control at the top of the agenda."
Swalwell's plan includes a ban and buyback program for "military-style semiautomatic assault weapons" which he argues are designed for military and law enforcement use. The only exception would be for guns used at shooting ranges and hunting clubs.
"A ban-and-buy-back plan is an investment in the right to live," his plan insists. It also adds that it would prosecute those who break the law, but does not explain details of enforcement.
Swalwell tweeted, "Iowans care about ending gun violence. Americans care about ending gun violence. I am the only candidate calling for a #BanAndBuyback of military-style assault weapons; I will be your champion for this issue."
A ban and buyback program would also be established for bump stocks, high-capacity magazines, and silencers.
Swalwell also targets purchasing with several rules. Every gun purchased, transferred, or donated would be subjected to mandatory registration and liability insurance purchase requirements. Further, all buyers would be required to wait 48 hours before taking receipt of their new gun, and could not buy more than one gun in a month.
Read more @ americanmilitarynews.com/2019/06/presidential-candidate-rep-swalwell-unveils-sweeping-gun-control-plan/