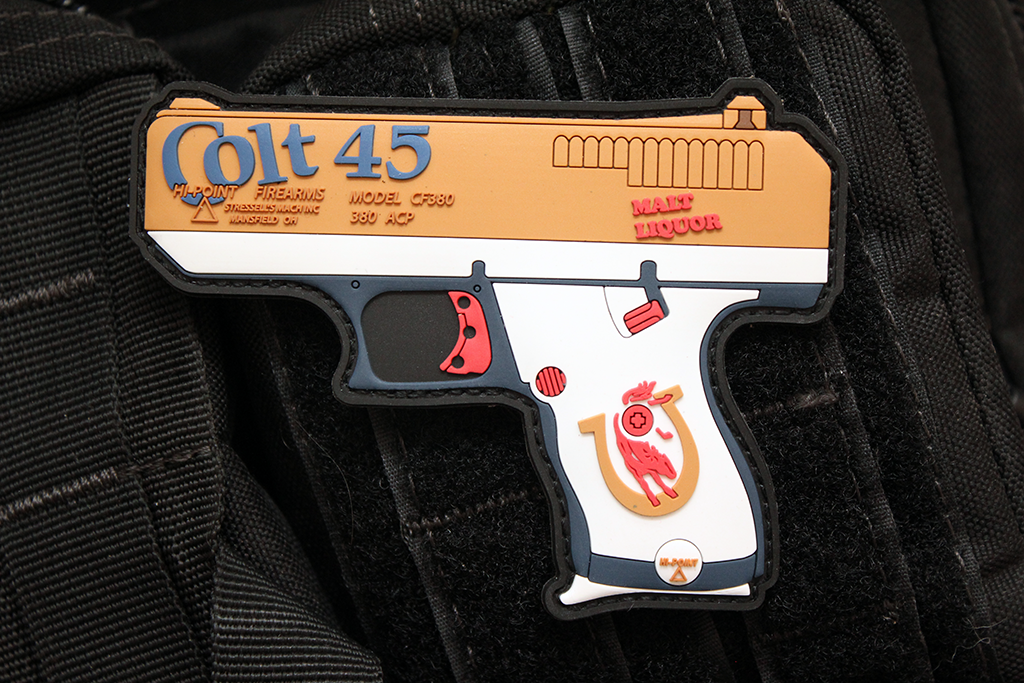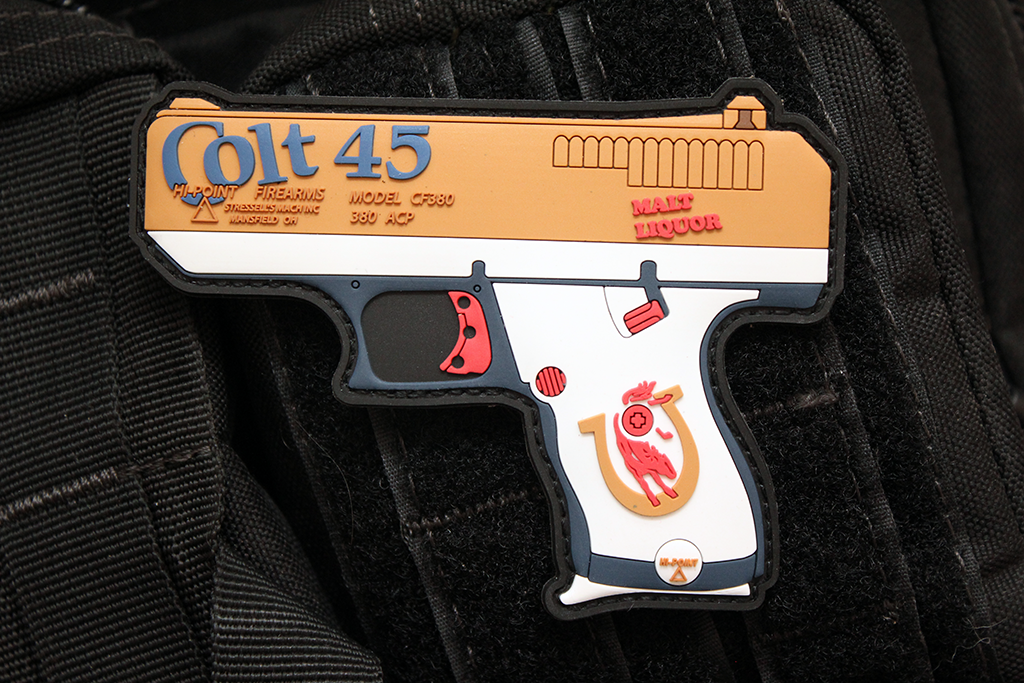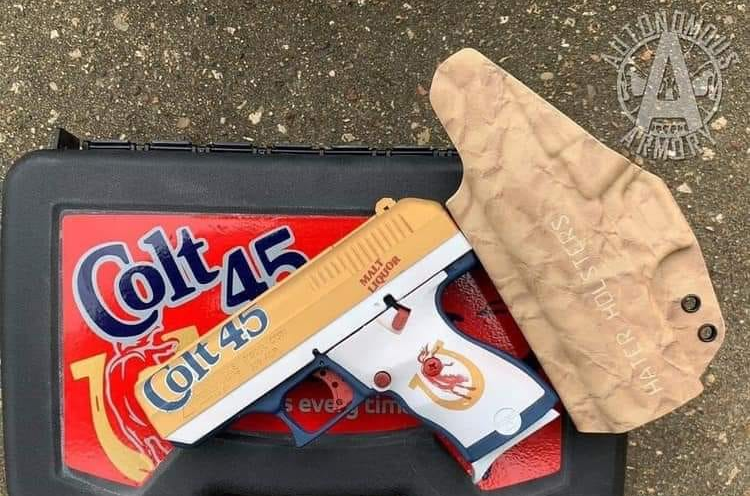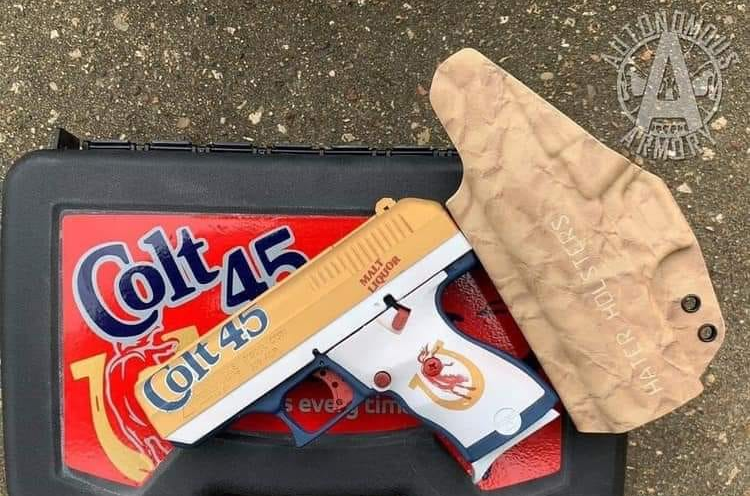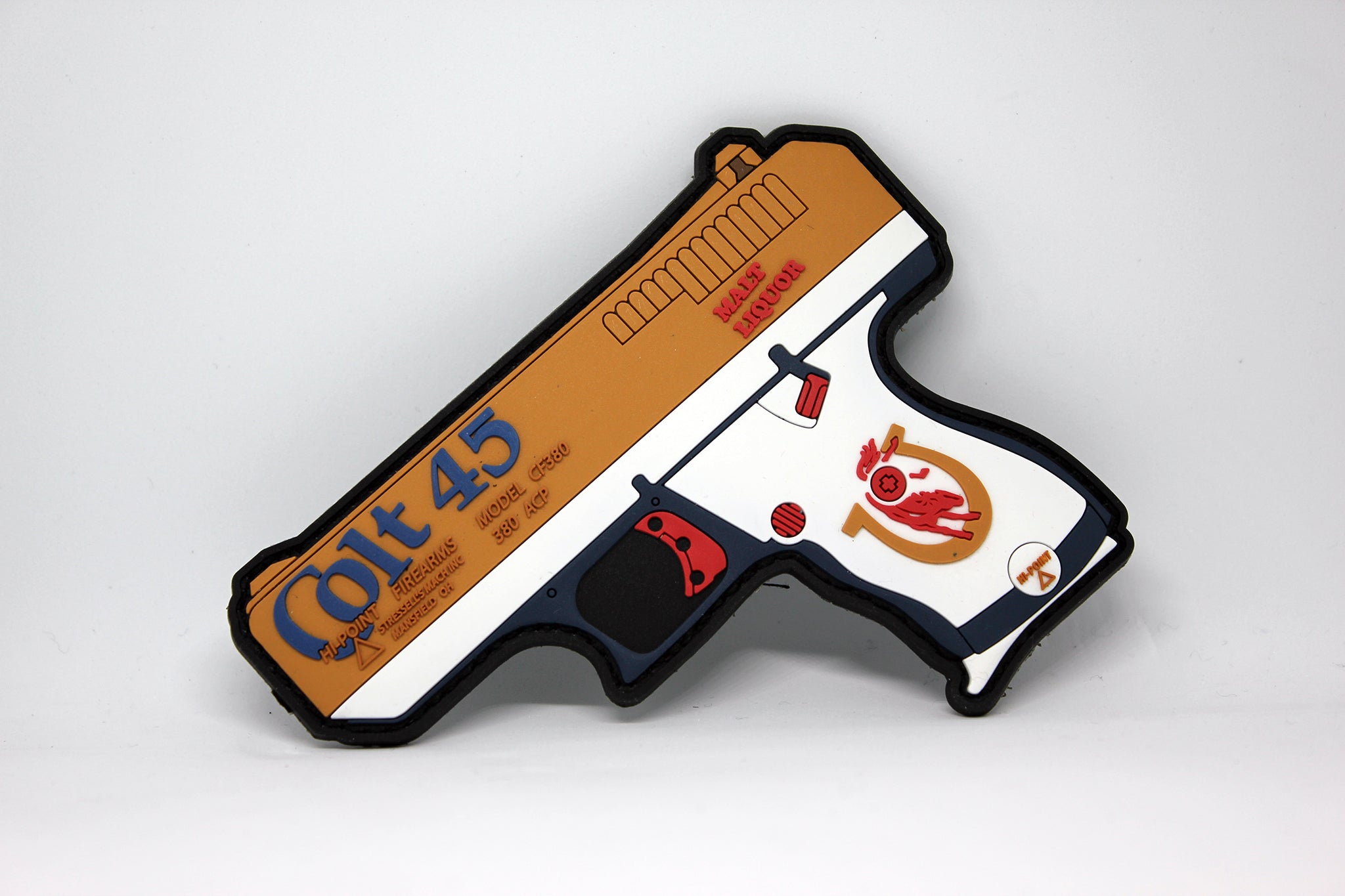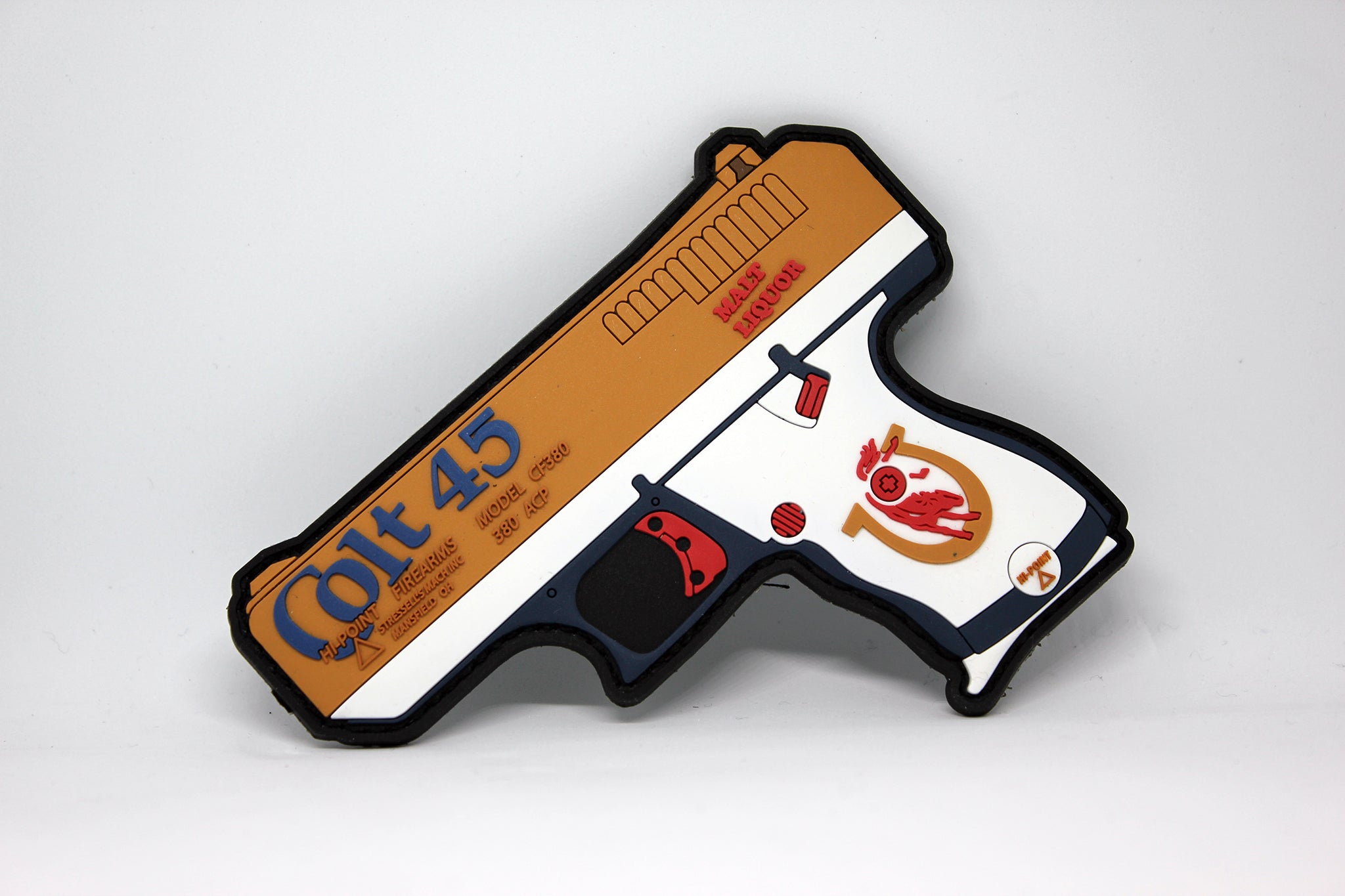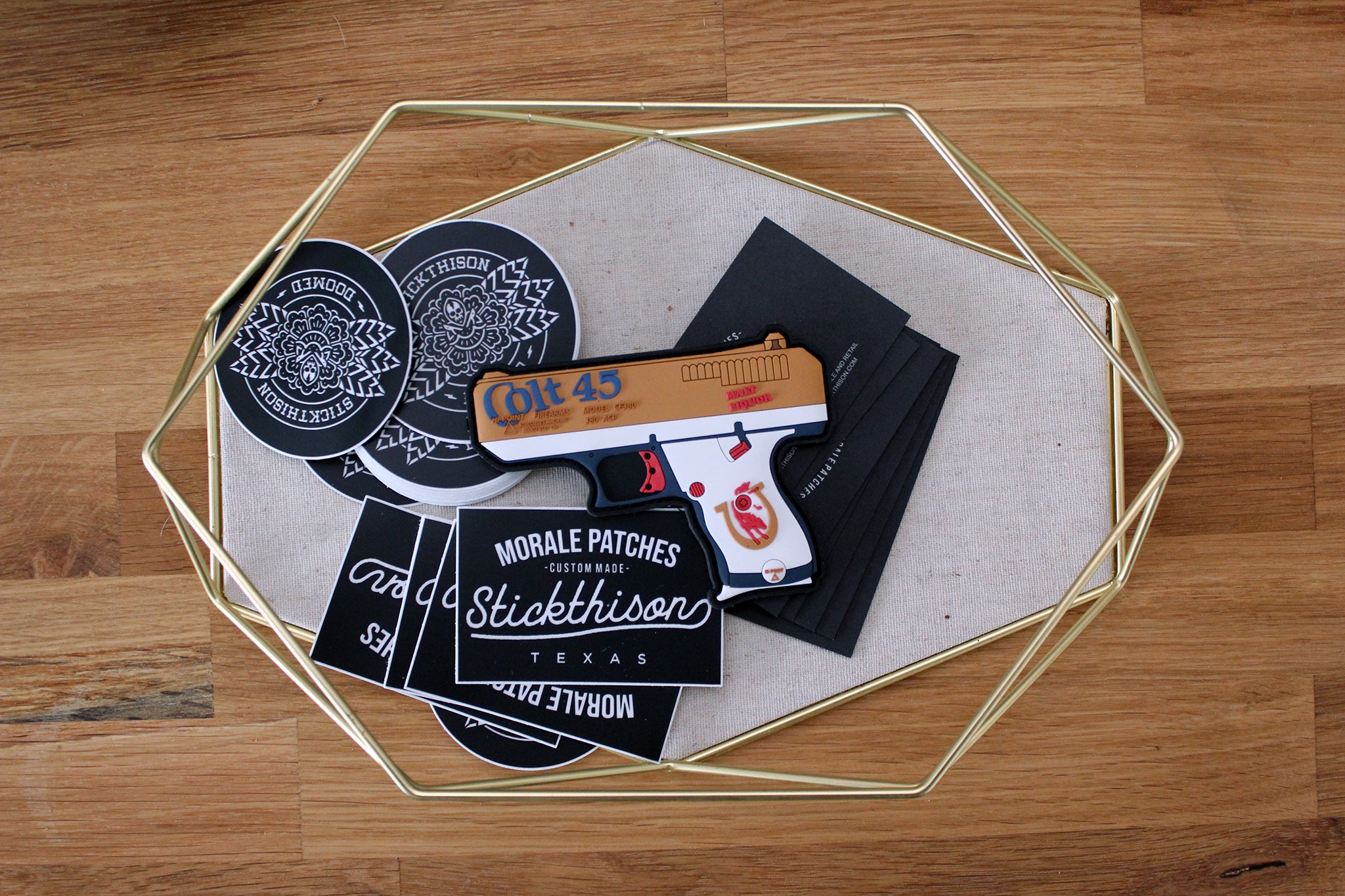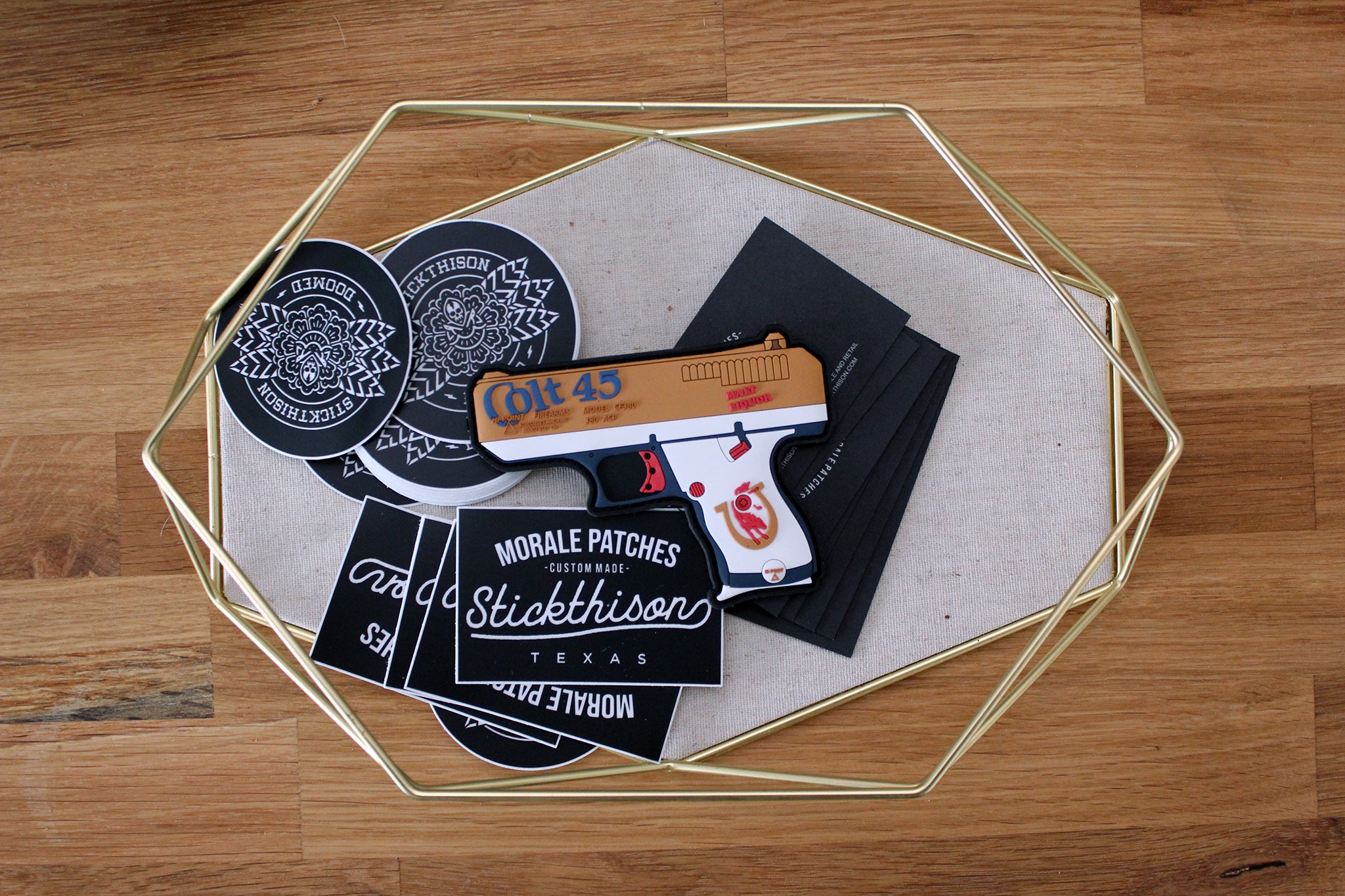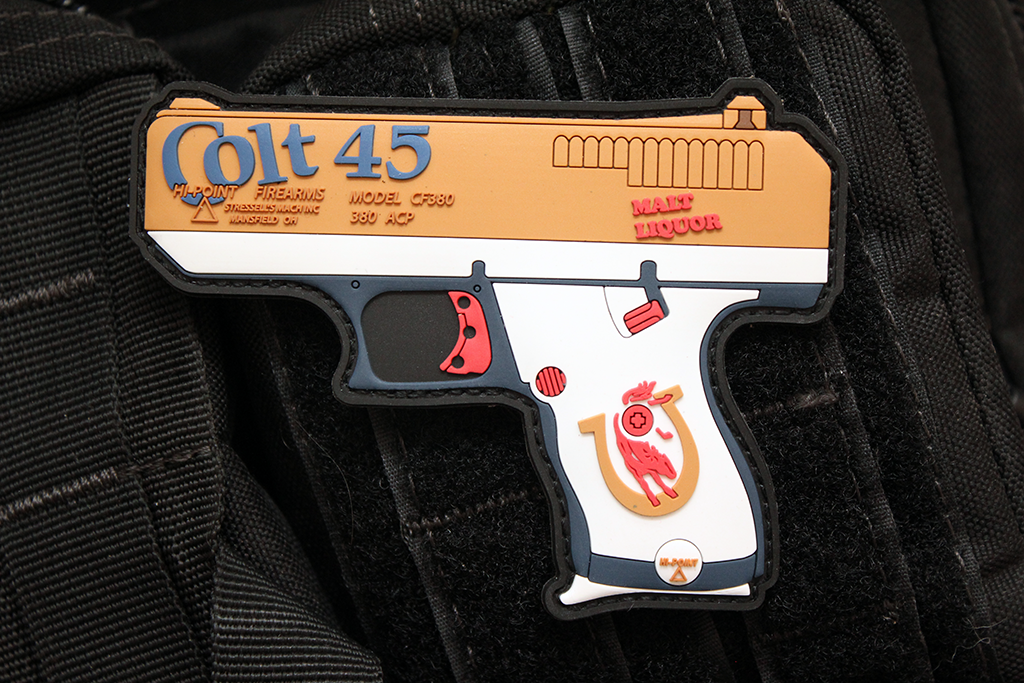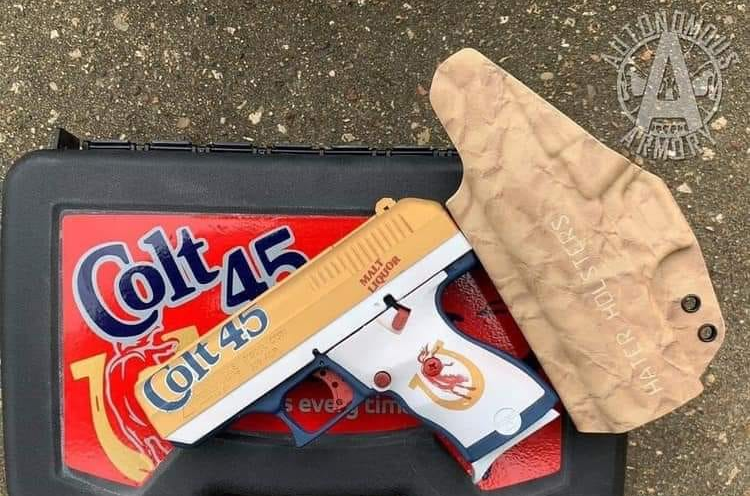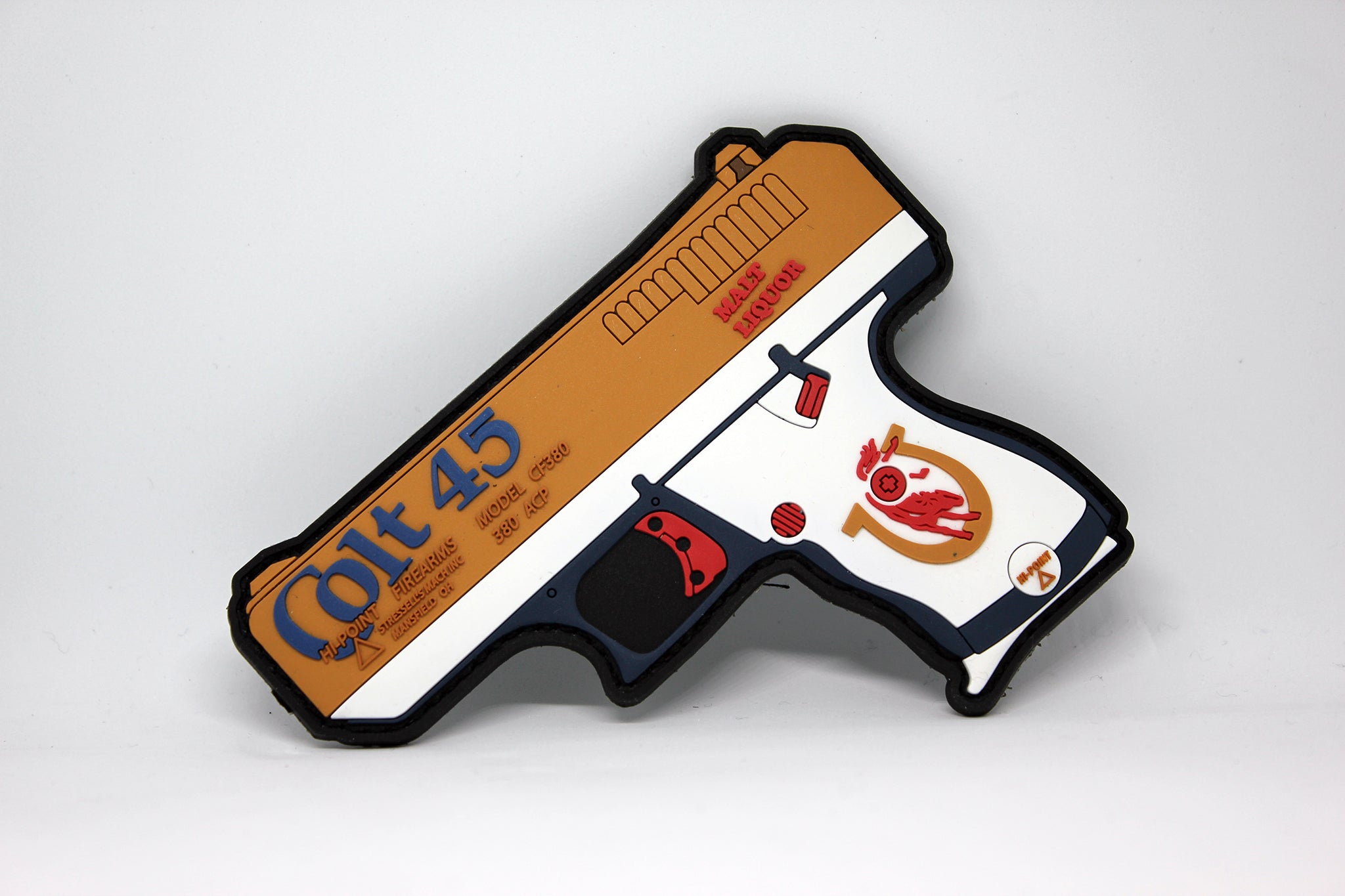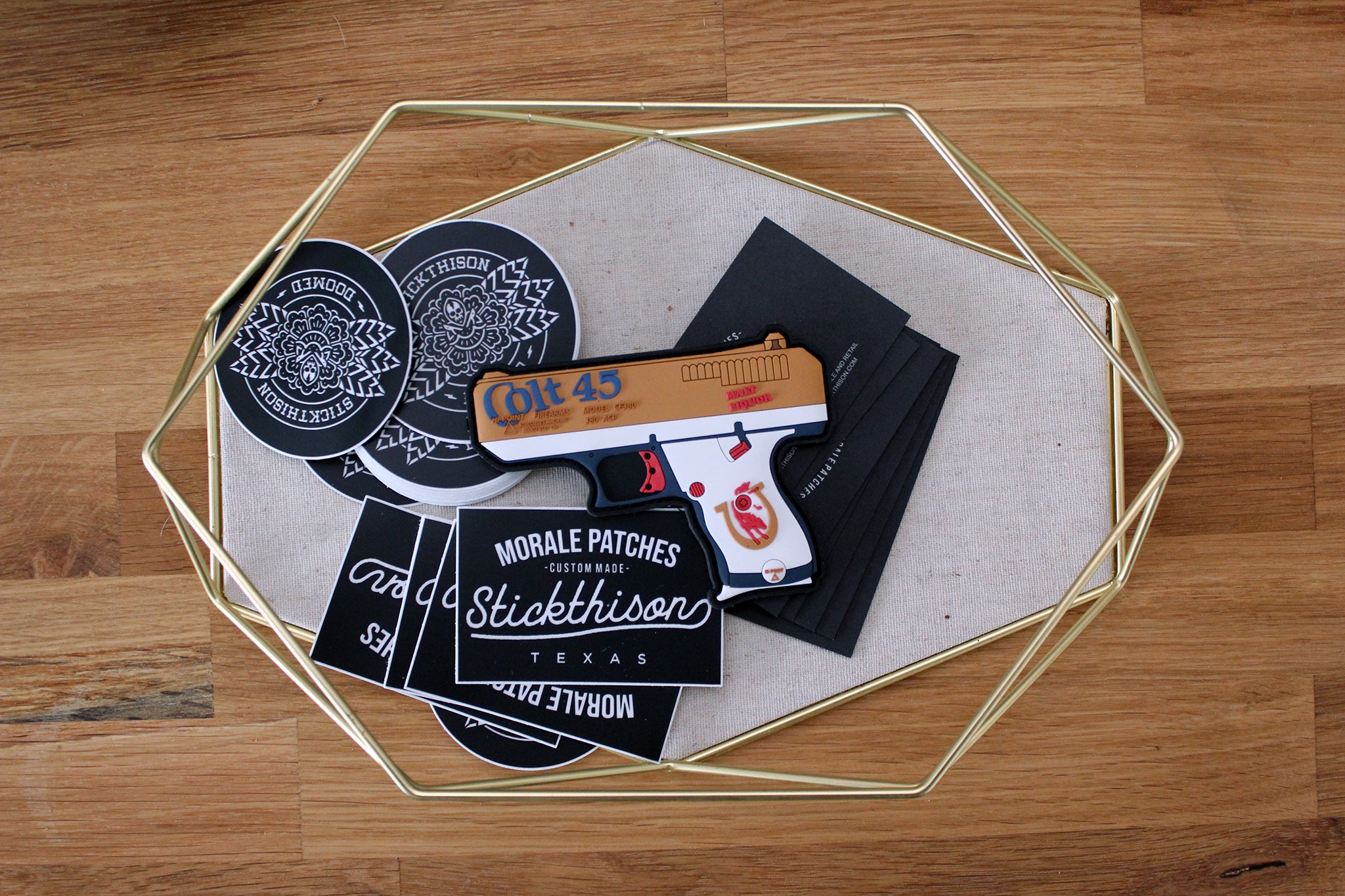 Colt 45 Hi-Point Morale Patch
Our buddies at Autonomous Armory made this gem.  Personally my favorite part is the paper bag holster. 
Specs:
Material: Thick, 3D, PVC .
Limited run of 150 units
Each patch is bagged and carded.
Once they're gone, don't ask for more.
Follow us on IG @stickthison to get notified on the next parody hi-point.