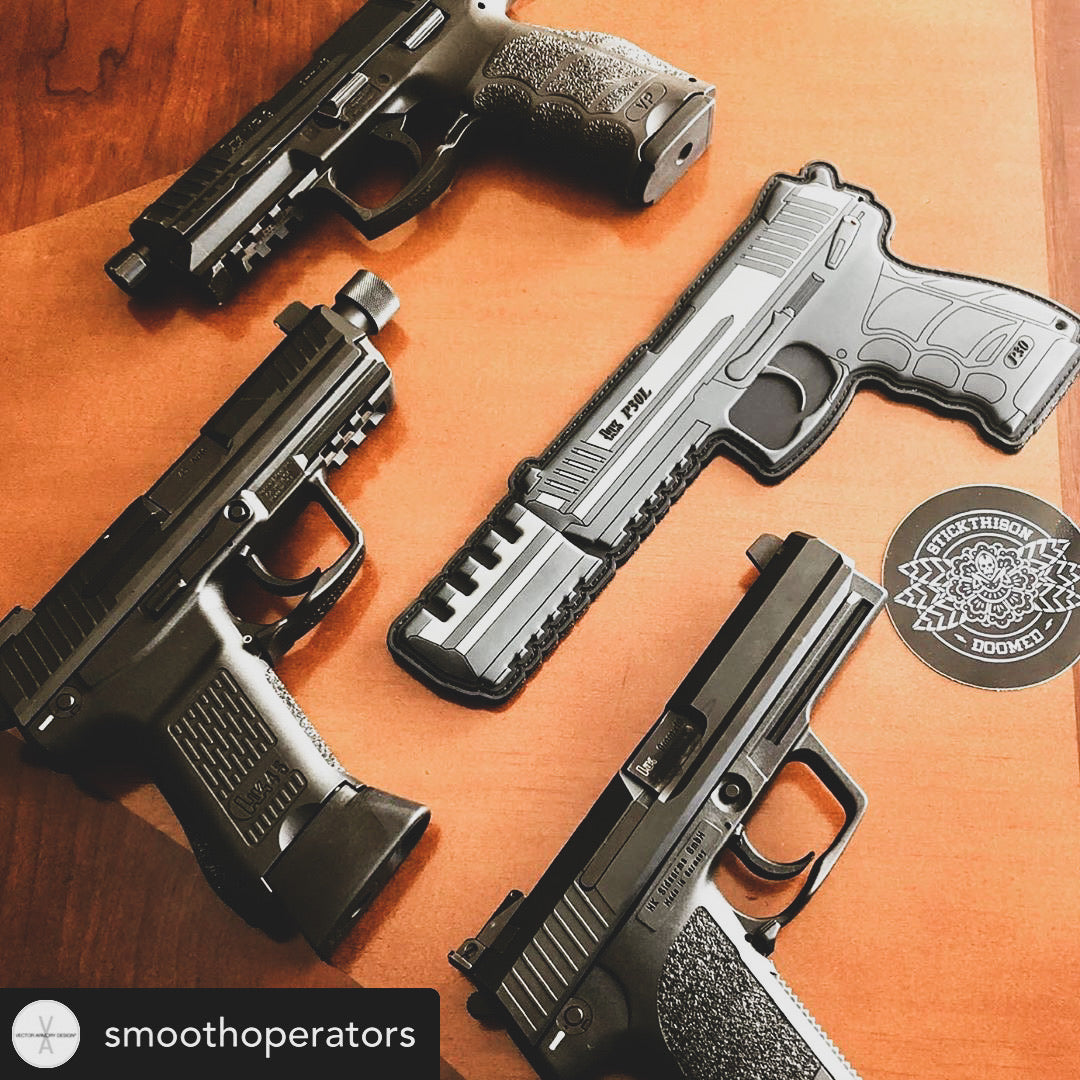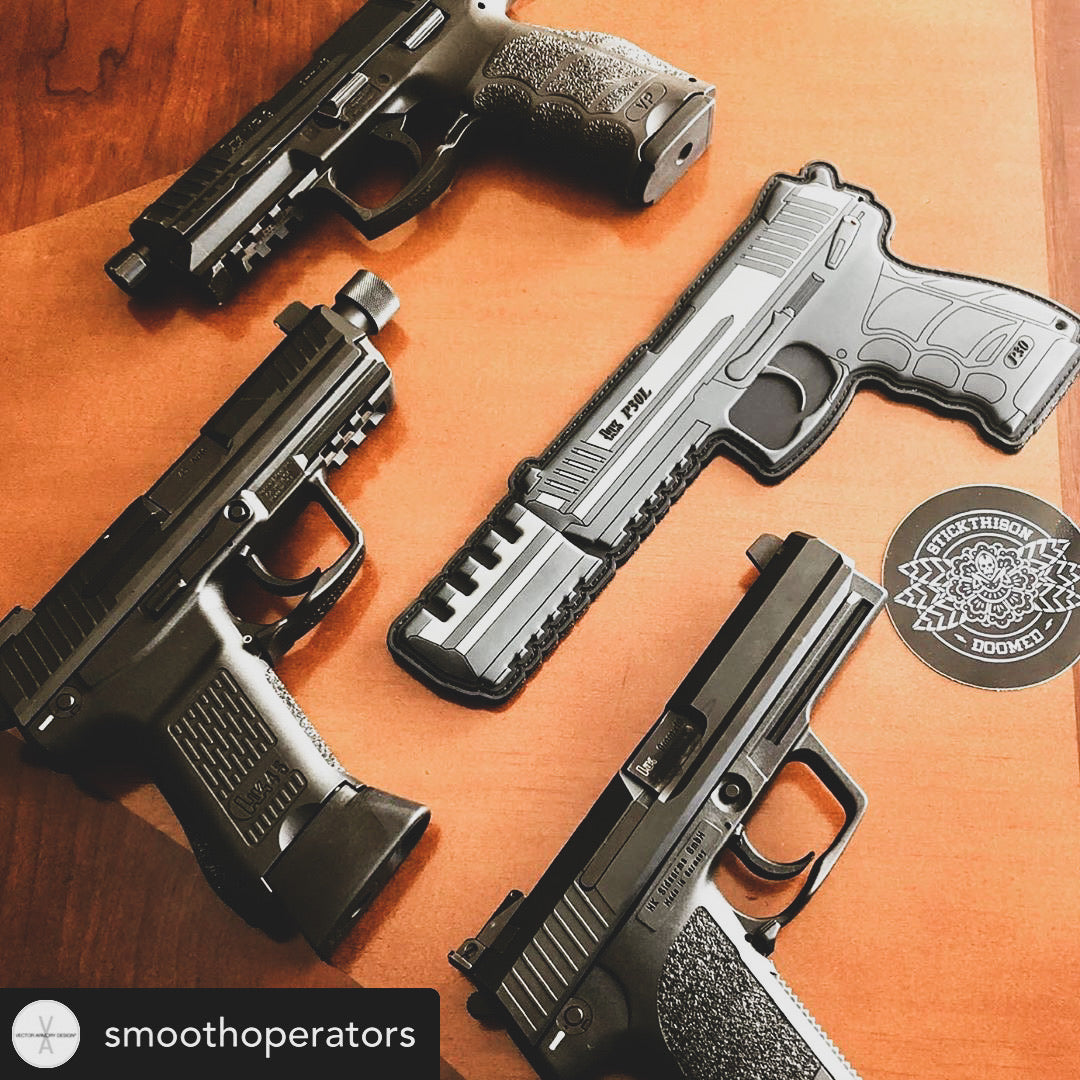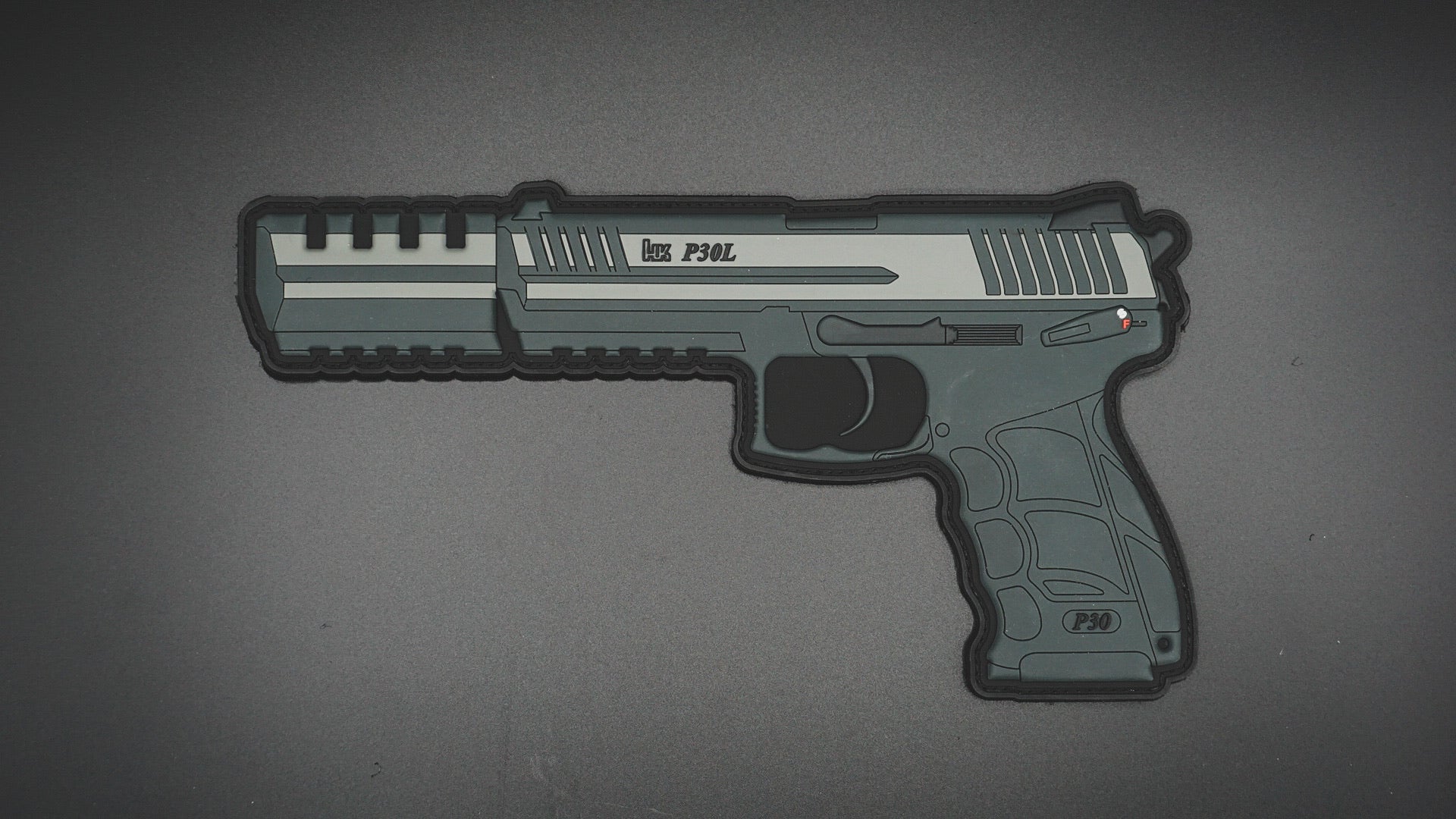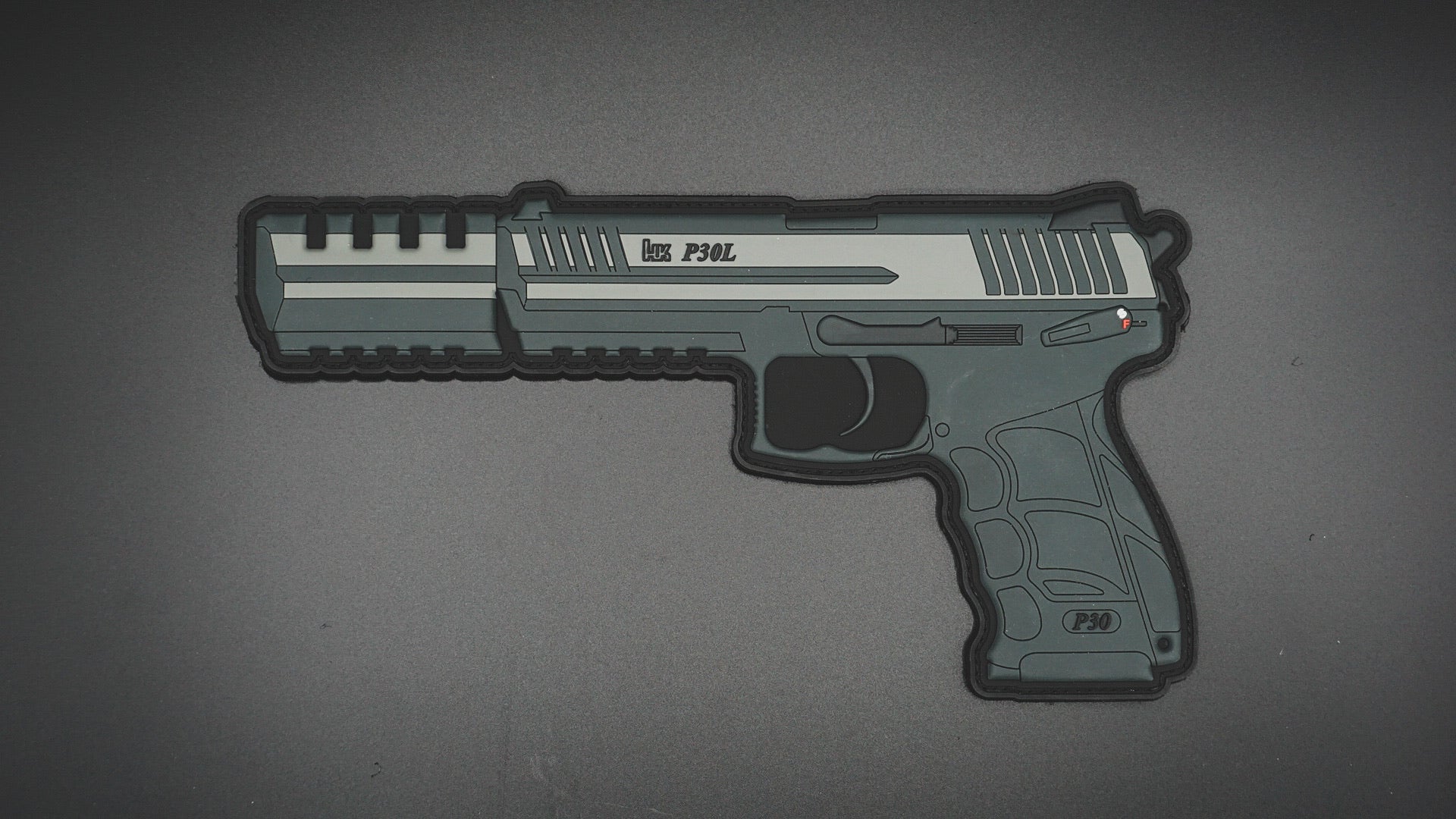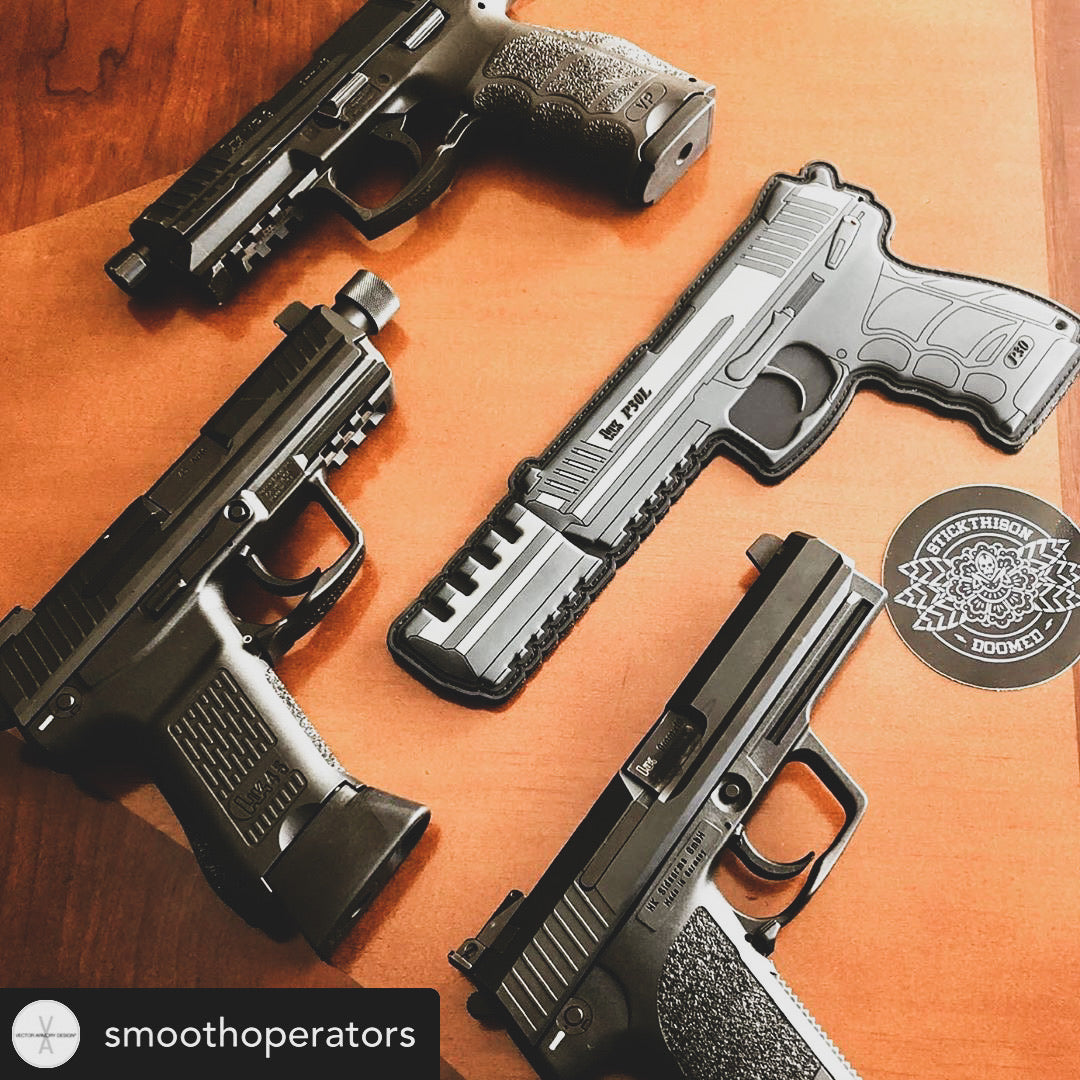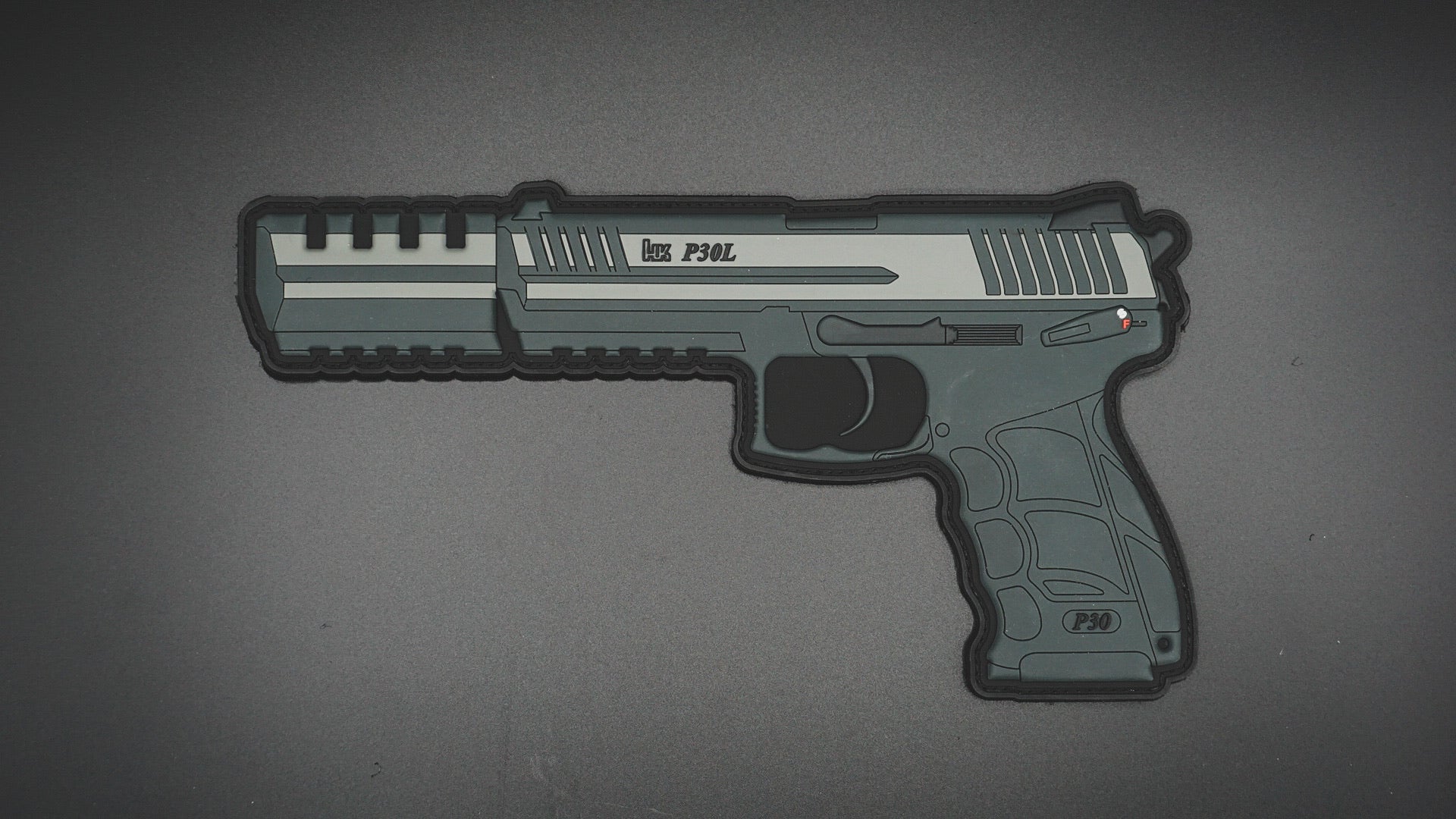 John Wick HK P30 Patch *Limited*
Worked with @smoothoperators to get this guy done. Decided to do it right and make it 1:1 scale of an actual P30. So if you missed the Honey Badger drop nows your chance to get in on an equally badass release.
You're gonna like this...
Specs:
Material: Thick, 3D, PVC 
Size: 5.4"H x 10"W
Backing: Hook/Loop Velcro Backing
Limited Release

Don't ask me for any more ffs